Effective Strategies to Pass the Life in the UK Test
---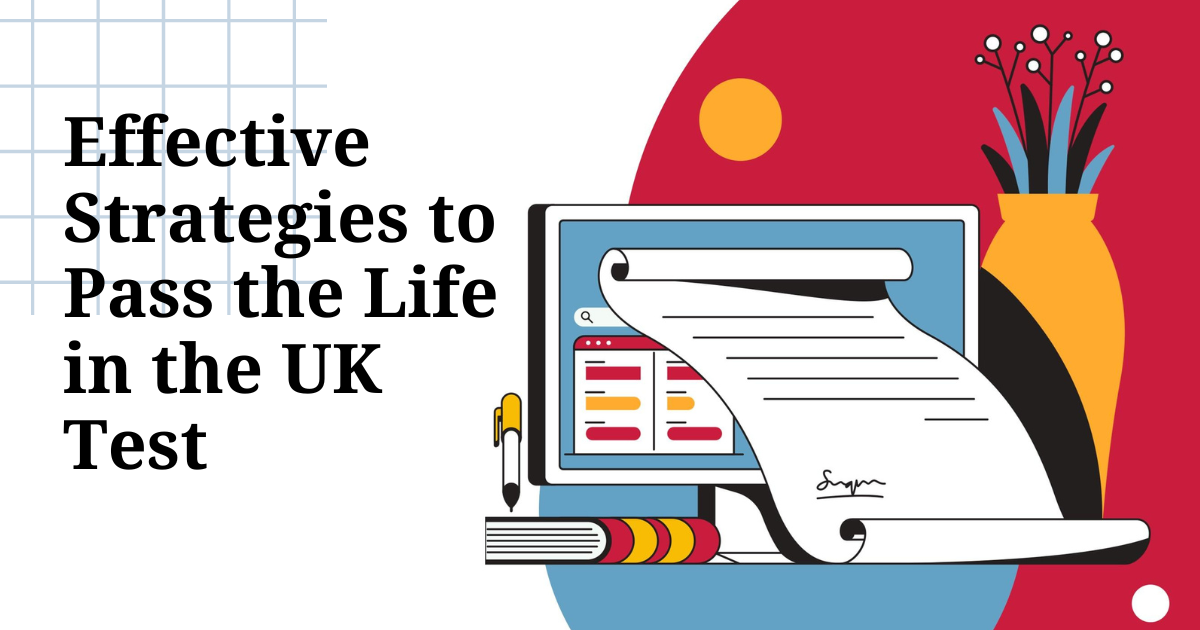 Life in the UK Test is an important step for people who are seeking British Citizenship or ILR. A lot of immigrants are now successfully part of Britain through this exam. The exam is challenging and needs a lot of preparation to pass. The syllabus is based on the UK's history, government, laws, vision, politics and culture. The syllabus is tricky and needs a lot of study.
The people who passed the exam in flying colors have shared some tips and tricks that we will discuss in detail here. Rote memorization is not the key. It is important to understand and analyze the exam format and its syllabus.
The Test Format
First, we need to discuss the test format. The MCQs are unique and different each time. It is rare for them to get repeated in the next test. There are 24 MCQs. To pass the exam, you need to answer 18 MCQs correctly. It means that you need 75% to succeed. The time duration for the test is 45 minutes, allowing you to give each MCQ a maximum of 2 minutes.
It is important to solve the less challenging MCQs initially because they take less time. You have the option to skip the difficult questions in order to address them in the end.
Group Studies
Group study is an effective strategy that can enhance learning. Collaborating with fellow candidates allows you to exchange ideas, opinions, and insights. A lot of people can tackle challenging topics via group study. The discussion and debates with your friends can help you to understand various concepts and perspectives. You can comprehend each of the topics from every angle, solidifying your understanding.
Improving English Vocabulary
Life in the UK Test doesn't just assess your concept concerning the UK but it also evaluates your command of English. It is important to keep yourself updated with your English Vocabulary. You can familiarize yourself with unfamiliar words that you may find in the glossary section of the study guide. Reading the book thoroughly can also help you with it as you may encounter a variety of vocabulary words.
One of the most used sources is the official handbook Life in the UK Handbook: A Guide for New Residents, 3rd Edition. You can either purchase its softcopy or hardcopy. The book has 5 chapters that cover all the syllabus. However, studying only from this source isn't enough. You can purchase different reference books, listen to podcasts, and watch documentaries. Exploring diverse resources can provide you with different perspectives and enhance your understanding of the topics.
You may encounter diverse topics that may seem challenging to memorize e.g. legal bodies, historical events, important personalities and dates. It's advisable not to skip any of these topics. Through practice and determination, you might memorize them better compared to others.
Take Advantage of Practice Tests
The handbook includes questions at the end. Solving them will provide you with an idea of the MCQs that you will encounter in the exam. You can also attempt the Life in the UK Test practice quizzes. These mock quizzes can help you assess your level of preparation. According to various surveys, many people have encountered similar questions in the actual exam that they encountered in the mock tests.
Final Verdict
The exam to seek British Citizenship is not impossible to pass. Many people who fail the first time have eventually succeeded in subsequent attempts. The test requires diligent preparation, focused study, and confidence in your abilities. By following these best tips, you can enhance your chances of success. It is important to stay motivated and calm during the whole journey.
RELATED POSTS